Careers
NJM Included on Forbes List of Best Companies
NJM Insurance Group is proud to be named to the 2020 Forbes list of the Best Employers in New Jersey, based on feedback directly from our employees.
We're Not Just an Insurance Company. We're NJM.
NJM's greatest asset is its employees. We're looking for bright, creative, hardworking people who are passionate about serving our customers. We offer many career paths for the diverse group of talented professionals who work here. A company nationally recognized and built on a reputation of superior customer service, we are looking for individuals who will drive innovation and strive for excellence.
People who come to work at NJM tend to stay. In fact, our average employee tenure well exceeds the national average. We offer competitive salaries, attractive benefits plans, and the potential for career advancement.
With growth and change in the insurance industry, there has never been a better time to join NJM.
Interested in Making a Difference?
Working at NJM can provide many fulfilling opportunities. Learn more about our community outreach.
Our People Say It Best
A company is only as good as its people. That's what we believe and it's how we hire. See how our people feel about working at NJM:
"I feel like the company is very active in the community and has a really strong community vibe about it. The way NJM treats employees is the same way it wants us to treat customers."
– Ross, Claims
---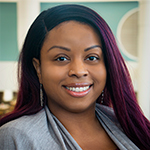 "I have a really great group of coworkers at NJM who have become like family to me. Everybody's really helpful — whenever you have a question and you want to talk, there's always someone there to assist you."
– Ashley, Personal Lines
---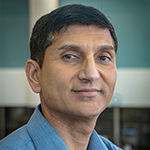 "Working at NJM provides me with stability, work satisfaction, and the best benefits I can get in the industry."
– Rakesh, IT
---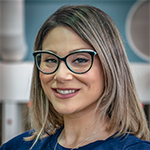 "Working at NJM means a great work-life balance, and I enjoy working for a company that truly values its policyholders as well as its employees."
– Lee, Medical Services
---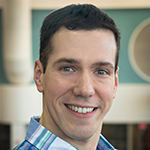 "The quality of training at NJM is exceptional. The company paid for me to get my insurance producer's license and my CPCU designation, and offered educational opportunities so that I can maintain my license. NJM isn't the place where people come to work for a couple of years, and then move on to a different company. People stay and make it a lifelong career."
– John, Customer Experience Office