Careers
NJM Included on Forbes List of Best Companies for Fourth Year in a Row
NJM Insurance Group is proud to be named to the 2022 Forbes list of the Best Employers in New Jersey, based on feedback directly from our employees.
This Isn't Just Insurance. It's NJM.
When you join the NJM family, you'll work with talented people who care about doing the right thing by our policyholders as well as each other. You'll be part of a financially strong and stable company that has flourished on relationships, integrity, and service for more than a century. NJM is a special place where you can propel your career, help others, and make friends — all at the same time.
NJM is proud to offer our employees continuous learning options, outstanding benefits, access to wellness programs, and a wide range of opportunities to give back to the communities we are privileged to serve.
Our strategic plan for regional expansion is underway. Thanks to both customer and employee dedication, J.D. Power has presented NJM with their Auto Claims Certification five years in a row. We were also voted as one of the best places to work in NJ — as noted by Forbes.
Come join us! It's time for you to make a difference alongside our remarkable team.
Interested in Making a Difference?
Working at NJM can provide many fulfilling opportunities. Learn more about our community outreach.
Come Grow with Personal Lines!
Join our J.D. Power award-winning team who assist policyholders every day!
Join NJM's General Claims Department
As a property claims adjuster, you have the opportunity to help customers when they need us most.
Our People Say It Best
A company is only as good as its people. That's what we believe and it's how we hire. See how our people feel about working at NJM: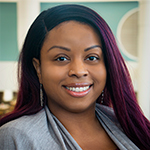 "I have a really great group of coworkers at NJM who have become like family to me. Everybody's really helpful — whenever you have a question and you want to talk, there's always someone there to assist you."
– Ashley, Personal Lines
---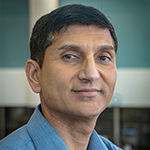 "Working at NJM provides me with stability, work satisfaction, and the best benefits I can get in the industry."
– Rakesh, IT
---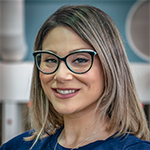 "Working at NJM means a great work-life balance, and I enjoy working for a company that truly values its policyholders as well as its employees."
– Lee, Medical Services
---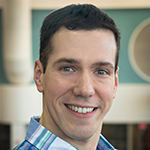 "The quality of training at NJM is exceptional. The company paid for me to get my insurance producer's license and my CPCU designation, and offered educational opportunities so that I can maintain my license. NJM isn't the place where people come to work for a couple of years, and then move on to a different company. People stay and make it a lifelong career."
– John, Customer Experience Office