Otterstedt Insurance Agency, Inc
Closed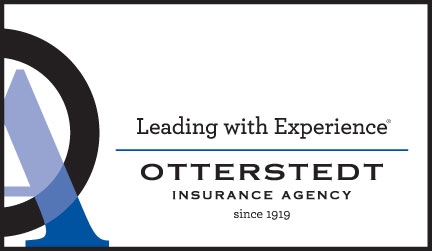 Following a tradition of excellence. Leading with experience. 100 years of history—and 10,000s of satisfied clients to show for it. Since1919, when Fred H. Otterstedt founded the company, we've had a special tie to the families, individuals and businesses we serve. The Parisi Family has continued that tradition for over 60 years now. Joseph Parisi Sr., Lucille Parisi, and their son, Joseph Parisi, Jr. have led Otterstedt to become one of the tri-state area's leading insurance agencies, while maintaining the personal focus we began with. Read more about our history. We're good folks with high I.Q.s (that's Insurance Quotients.) The experience and passion of every Otterstedt professional has given our clients incredible insights into their current and future insurance needs over the years. We don't just sell insurance. Anyone can do that. We help our clients make important and informed decisions every day when it comes to protection and their future. Read our insurance FAQs. Recently recognized as one of the Top 50 Insurance Agencies in the country. A unique balance of value, experience and personalized services sets Otterstedt apart from other insurance agencies. Maybe that's why generation after generation of families and businesses have stayed our clients. Surveys show Otterstedt consistently has some of the most competitive rates available. That reputation enables us to get you the most competitive prices and policies tailored exactly for your needs. A Trusted Choice® Agent committed to our neighbors' success. The passion and experience of every dedicated Otterstedt professional gives our clients incredible insight into their current and future needs and helps guide them to the best possible decisions. We believe when you have the right coverage, price and relationship, you can achieve peace of mind. Talk to an Otterstedt representative. And follow the leader.
Hours
Monday 9:00 AM – 5:00 PM
Tuesday 9:00 AM – 5:00 PM
Wednesday 9:00 AM – 5:00 PM
Thursday 9:00 AM – 5:00 PM
Friday 9:00 AM – 5:00 PM
Saturday Closed
Sunday Closed
Hours of operation may vary.
Products
Workers' Compensation
Commercial Auto
ProPack Commercial Package Policy
ProEdge Businessowners Policy
Commercial Excess and Umbrella
Commercial General Liability