CLG Insurance
Open until 4:30 PM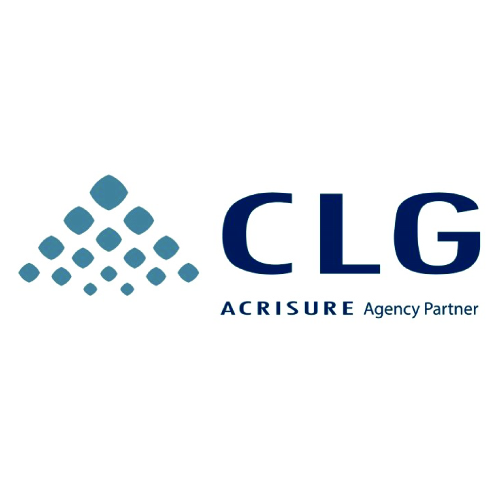 Around the Corner: Across the Country CLG is a full-service insurance agency/broker providing comprehensive insurance, surety, risk management and employee benefit solutions for businesses and individuals throughout the United States and around the world. The company operates out of its six main locations. CLG employs over 50 professionals who specialize in all aspects of insurance, employee benefits, and risk management. CLG is an Acrisure, LLC agency partner. Acrisure is one of the top 10 insurance brokerage firms in the country, we have access to over 200 local, regional and national insurance companies. The firm, through its 146 agency / broker partners has over 4,000 insurance professionals and 318 locations in 29 states and 7 international locations. We bring to the table a level of expertise and service that is unmatched in the industry. Helping our clients find the best possible combination of coverage and price is just the starting point. Our ultimate goal is to positively impact our clients' financial position by protecting their balance sheets while lowering their total cost of risk. Through our strict service timeline, we assure that resources are deployed throughout the year to help our clients address and control their cost of risk. This customized timeline assures that promises made are promises kept.
Address
STE 105
1200 Macarthur Blvd
Mahwah, NJ 07430-2331
Get Directions
Hours
Monday 8:30 AM – 4:30 PM
Tuesday 8:30 AM – 4:30 PM
Wednesday 8:30 AM – 4:30 PM
Thursday 8:30 AM – 4:30 PM
Friday 8:30 AM – 4:30 PM
Saturday Closed
Sunday Closed
Hours of operation may vary.
Products
Workers' Compensation
Commercial Auto
ProPack Commercial Package Policy
ProEdge Businessowners Policy
Commercial Excess and Umbrella
Commercial General Liability