Cancel a Policy
If you're thinking about leaving us, here are a few things to keep in mind.
We'd Love to Give You a Policy Review
Let us take a closer look at your policy and see if there are any changes we can make to save you money.
Is your child more than 100 miles away at college? You may be eligible for a discount.
Have you had major life changes? Let us know if you've bought a new home or a driver has moved out.
Is your vehicle more than five years old or fully paid off? Review whether you still want physical damage coverage.
To request a policy review call us at
1-800-232-6600
.
---
Make Sure You're Comparing Apples to Apples
When comparing rates, remember that NJM's premium is for 12 months of coverage — not six months. Also consider how your payment plan affects your monthly and annual costs. Most NJM drivers pay on a ten-month payment plan.
Additionally, make sure the quotes you're getting have similar coverage limits. We'd be happy to help you compare the quotes you receive to your NJM policy. Just call 1-800-232-6600 to speak to a representative.
---
You Have Several Ways to Save
From bundling your auto and home policies to good student and defensive driving discounts, you might be missing some chances to save.
---
We're Solely Focused on Serving Our Customers
Our customer retention rate is among the highest in the industry. Our outstanding customer and claims service is regularly rated a top performer in national customer surveys.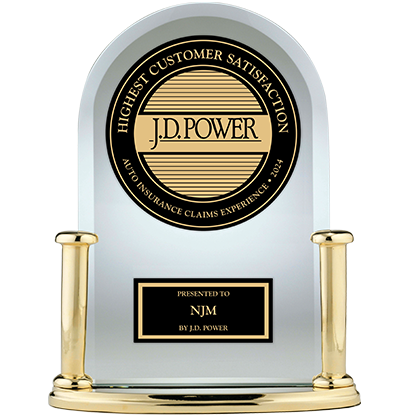 In 2021, NJM ranked #1 in Customer Satisfaction among Auto Insurers in the Mid-Atlantic Region by J.D. Power.
In an industry that relies on customer satisfaction, we pride ourselves on being committed to our customers. Get a quote today and learn what makes us great insurance.
---
How to Cancel Your Policy
If canceling an auto policy, please have your replacement policy information on hand when you call.
Please give us a call at 1-800-232-6600.